The fastest way to grow your business with the market leaders in MA Systems. Get advice from us for free
Leading a new era of digital experience
We've created a world-class team of design experts, code ninjas, and product developers capable of taking on any challenge! We create digital products for our partners that are useful, elegant, and memorable.
Add efficiency to your day-to-day tasks
We listen to you and provide you with automated system using your existing forms and templates. As simple as clicking a button, Excel or Word reads the information you defined and generates the reports in the shape and form you want! Even it can email the results to the list of recipients you created!
Going Worldwide via Website or Mobile
Your business can go online to expand your range of customers/clients to not only cover locals but also anyone anywhere in the world, we take your local systems and expand it into the unlimited online world !
Be Seen Through Resourceful Advertising
Growth comes from expanding business and getting more clients/customers. It is crucial for the business to be on top of the search engines list. And never forget the power of social media. Advertising through social media has always been another effective strategy.
MA SYSTEMS PHILOSOPHY
At Managers' Advanced Systems our passion is to provide innovative, highly functional, visually appealing and feature-rich website designs and mobile applications as well as the digital marketing programs that drive business growth. We hold ourselves to the highest standards of creative and technical excellence. Every client, regardless of the size or scope of project, can expect nothing but the best designs, customer service and professionalism from the experienced, dedicated and marketing savvy staff at MA Systems.

I went live and my website went from "same old, same old," to "WOW!"

Now, for one third of the price everyone else was quoting I have a site that finally does me and my brand justice! It makes me smile every time I click over to it! And because it's designed to be flexible, I can update it super-easy whenever I want.

I love my new website!!!

Thank you, MA Systems!
MA Systems' response to my initial contact was immediate and their continuing attention to detail, follow-up and problem solving throughout the project was unending. In fact, 2 years later their response and commitment to changes or additions to the application continues in the same generous spirit. My project was a complex integration of three diverse database formats into a single efficient web-based application and data tracking system. The interface is user friendly both for public entry of information and our in-house search and retrieve purposes. This was not a simple project and MA Systems team handled it with technical proficiency, focus and patience throughout and beyond. If you want personal attention and responsiveness, you cannot do better.
Recent blog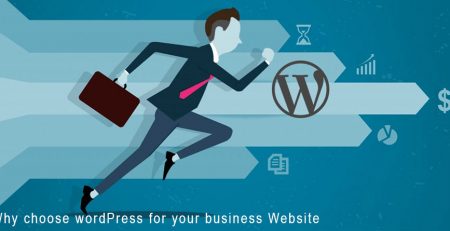 Why choose wordPress for your business Website You know better that there are tons of platforms and website builders out... read more
Let's Talk Business
Give us a call and we will organise a free no obligation catch up time!
Email : Enquiries@masystems.com.au